We are excited to announce a license agreement with Conquistador Games today!  Conquistador Games produces many well known games including The New Science, Road to Enlightenment, and their latest game, Tomorrow. Check them out today.
Many of you are probably aware of their recent Kickstarter campaign for The Best Damn Metal Gaming Coins Ever!, which ended at 3095% of the funding goal. I think the thing that really excited folks about the campaign was the insane amount of designs Dirk and company offered. In the end, 13 different lines of coins were offered with each line consisting of five different coin sizes and designs. That's 80 designs (160 pieces of art if you consider that each coin is double-sided).  There is bound to be something in there for everyone…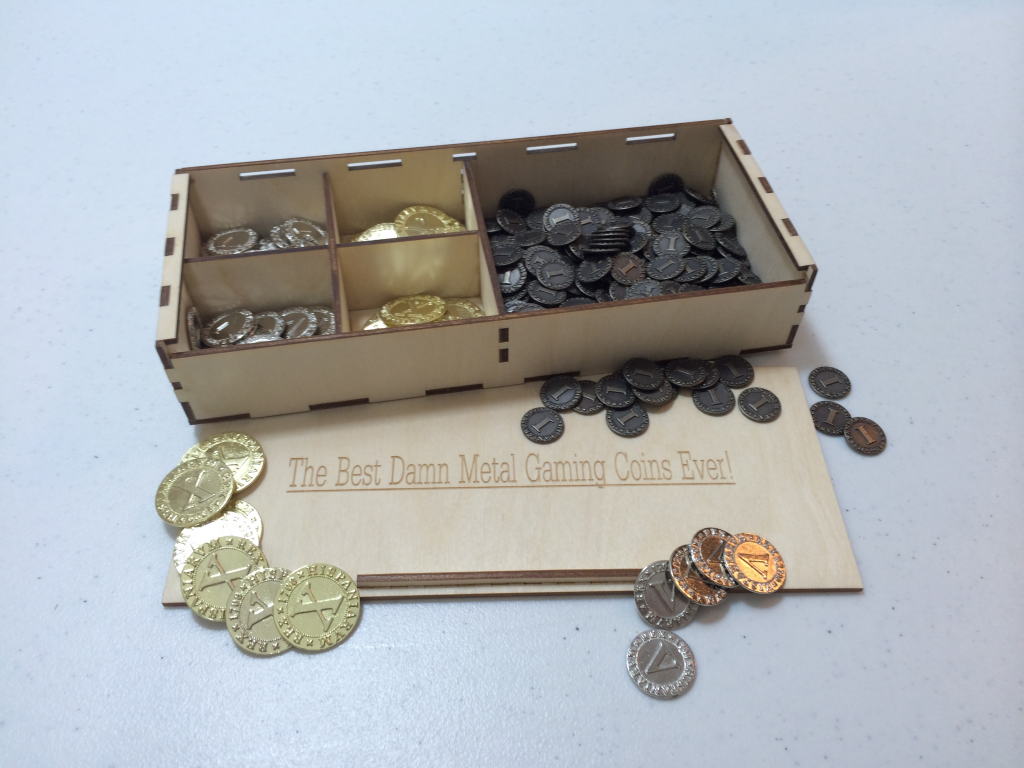 Conquistador Games has extended Go7 Gaming a license to produce engraved bit boxes for their coins, so that all of you awesome backers have a nice place to store your many pounds of coins!  We estimate that between 400 and 500 coins can be stored in each Bit Box.  These images contain 275 of Conquistador Games older doubloons.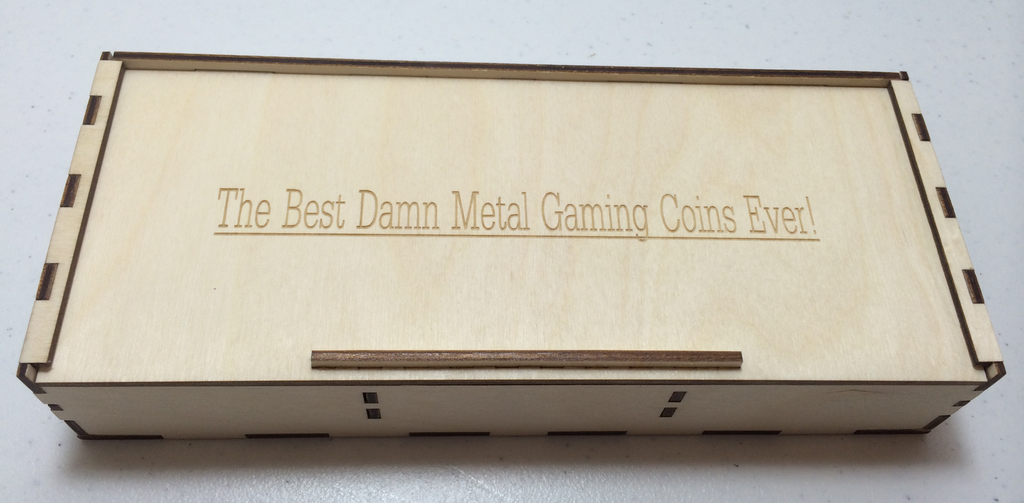 If you didn't grab ten pounds of these amazing coins during the Kickstarter campaign, The Best Damn Metal Gaming Coins Ever! will be available for purchase from Conquistador Games in 2014.  The coins shown in the images above are Conquistador Games' older doubloons design.  The new coins are still snaking their way through the production process and  were not available to pose for pictures  🙁