I'm happy to announce the availability of two new Value Line inserts.  These inserts are compatible with 51st State Master Set (51ST-001) and Imperial Settlers (IS-001). Both inserts share the same basic design, but each kit features custom etching for the token trays and each kit includes a slightly different number of dividers.
Card Storage
Both inserts are designed to be used with sleeved or unsleeved cards.  Regardless of which model you invest in, there is a ton of card storage space. The card lanes are 97mm wide x 67mm deep.  The IS-001 ships with eight (8) dividers, while the 51ST-001 ships with five (5) dividers.  Each of these kits ships with enough dividers to reasonably divide the existing cards with all available expansions, but we also have additional dividers 4-packs available (PORT-DIV-001) so that your investment is future-proofed.
Faction Boards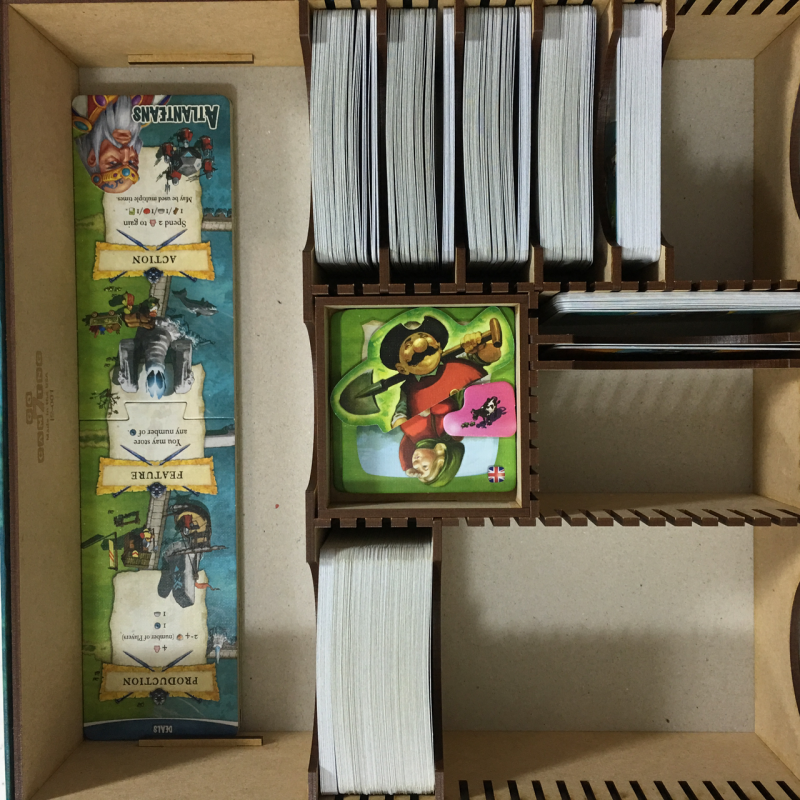 Since these two games feature faction boards, we have designed a storage area for the faction boards that will also accommodate future expansions.  In total, eight (8) faction boards can be stored in either insert.
Token Tray, In Play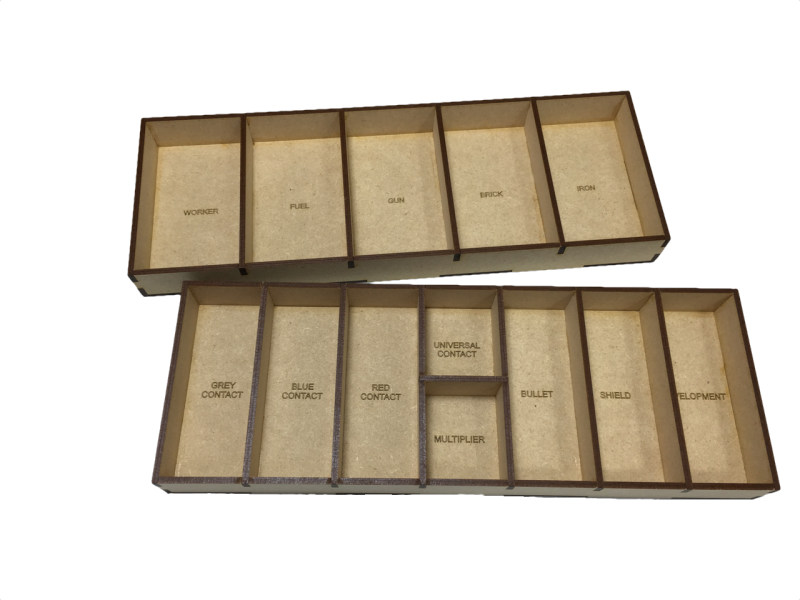 Two long token trays are provided with etched token names to allow for fast setup and ease-of-play.  The trays from the 51ST-001 are pictured above.  The trays for the IS-001 have two empty compartments for future components.  These trays are designed to be removed from the box and placed on the table to provide a convenient source for tokens used during play.  When you're done playing, you just place them back in the box.
Token Trays for Setup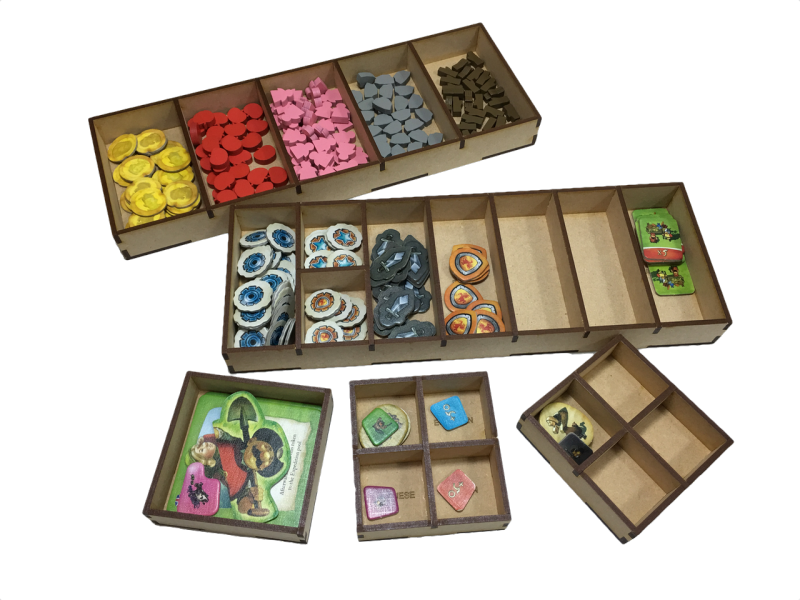 Three additional token trays are provided for start player, miscellaneous/promo, and faction token storage (the three smaller trays above).  These smaller trays are only used during game setup and can then be placed back in the box.  As you can see above, with all current expansions in the insert, the IS-001 has three empty compartments for future faction tokens.  The 51ST-001 has two empty compartments for future factions.  The start player token tray has room for some promo tiles too!
Manuals and Scoreboards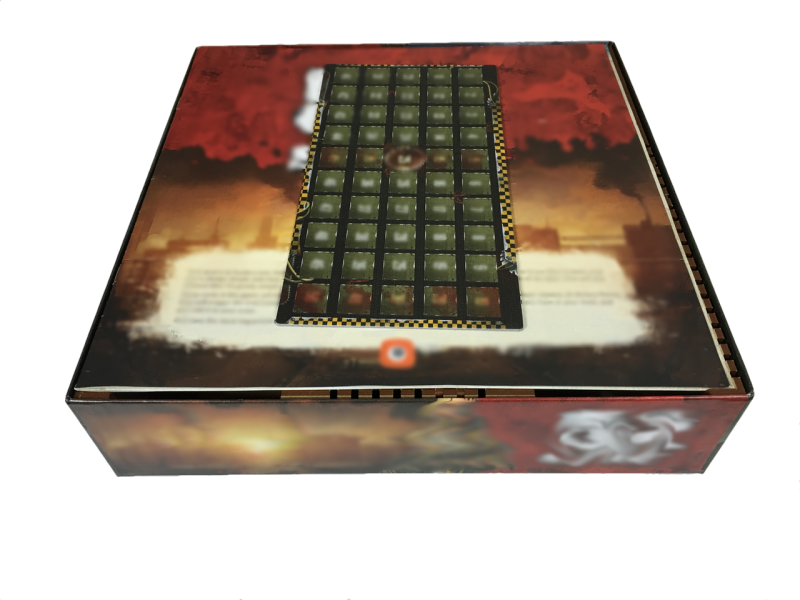 We have provided enough space on top to store your game manuals and the scoreboard, with no box top lift.  To achieve this you will want to store your scoreboard in the center.
Shipping
Both of these inserts have been designed to take advantage of USPS Priority envelopes, so they ship individually for around $6 in the United States.
Products mentioned in this posting: 51ST-001 storage solution compatible with 51st State Master Set, IS-001 storage solution compatible with Imperial Settlers, and PORT-DIV-001 dividers compatible with both our IS-001 and 51ST-001 storage solutions.
While these designs are compatible with Imperial Settlers and 51st State Master Set, they are not licensed.  All marks are the property of their respective owners.